Services
Agriturismo Casa Delia is open all year-round.
The apartments can be rented separately or together, contact the owners for more information.
Apartments services:
Living room, microwave oven, wash dishes, dining room, fully equipped kitchen, fireplace, TV, heating system, laundry room in common, Wi-fi free.
The garden and courtyard are equipped with a gazebo and barbecue, table and chairs.
The swimming pool is open from May to September and is furnished with sunbeds, deck chairs and parasols.
Baby cot on request
Pets allowed
The guests will also have the possibility to access a cellar where they can taste the products of the owner's agricultural activity.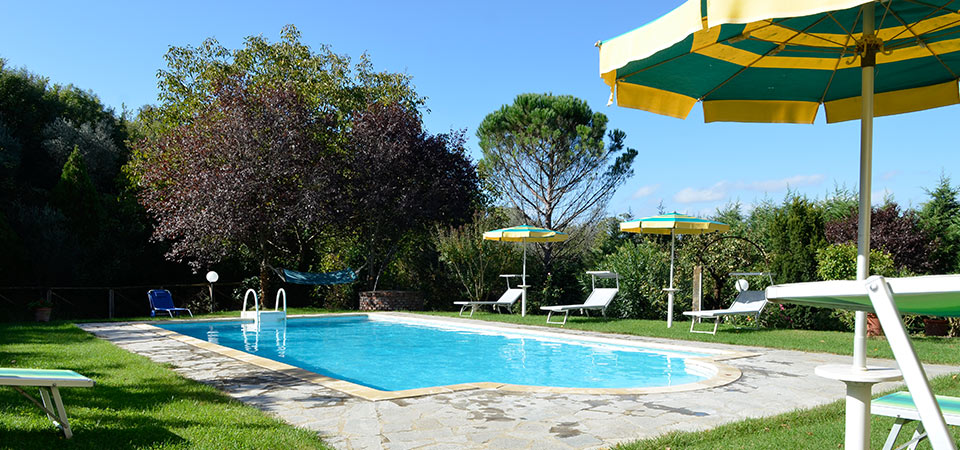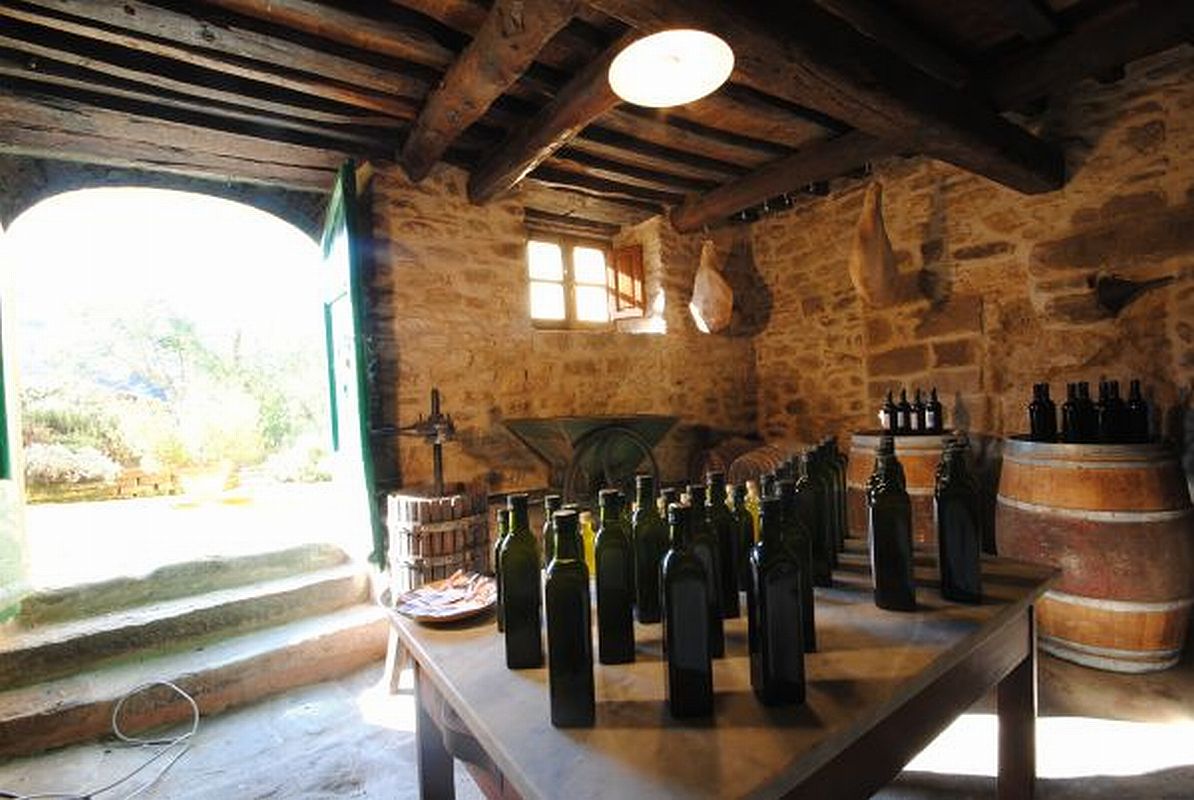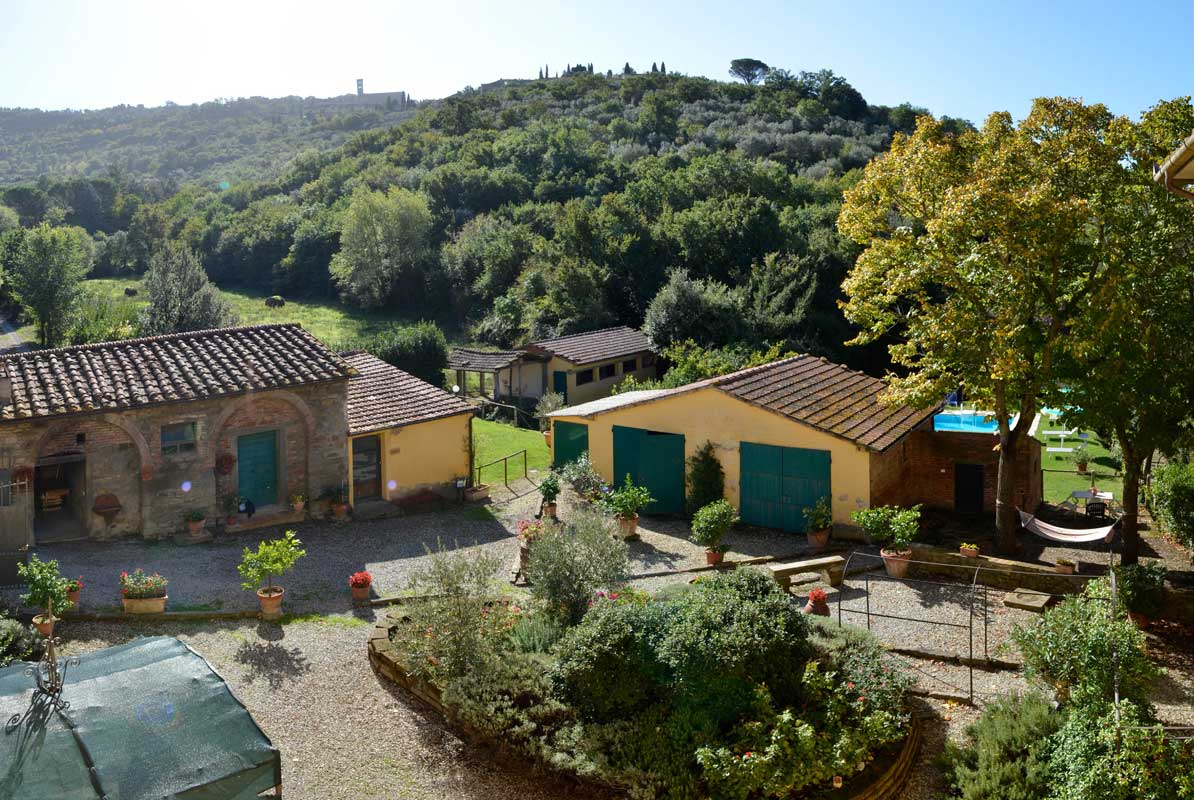 Activities
Tuscany and the wonderful Cortona open the possibility of ecotours and food and wine itineraries, trekking, horse-riding (riding stables 2 minutes far from the agriturismo), mountain bike, day tours in the major towns of tourist interest.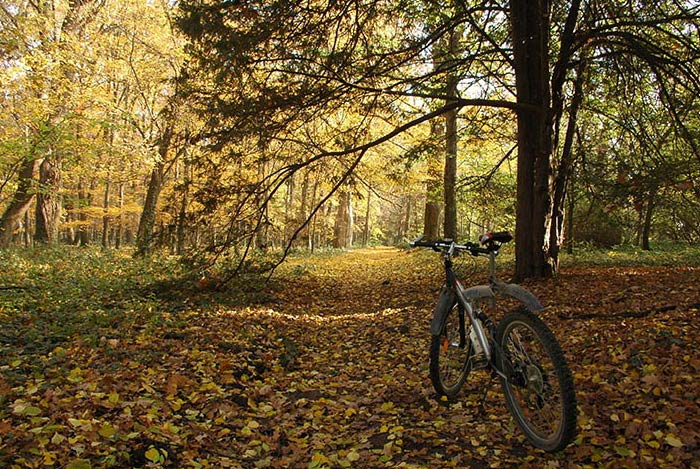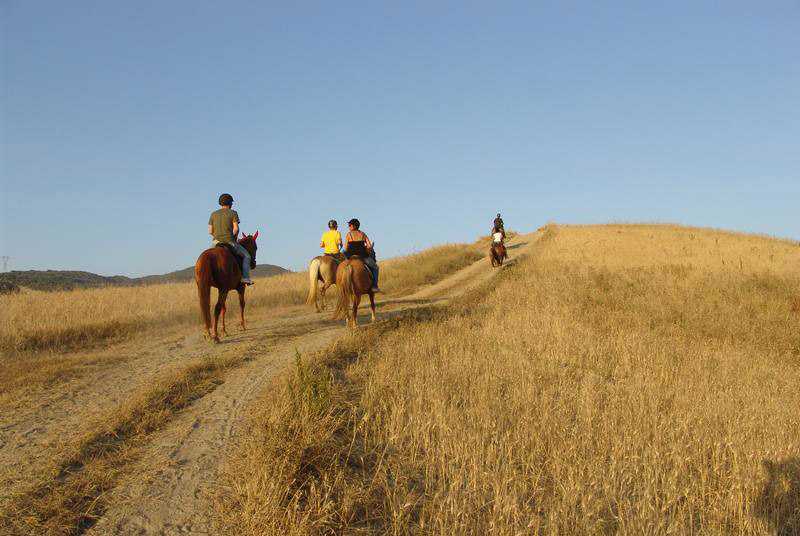 Cities & tourist places to visit
Cortona (it is far only 3 km from the agriturismo, walking by the old roman road you need about 15 minutes)
Arezzo 25 Km
Perugia Km 45 Km
Pienza 50 Km
Montepulciano 30 Km
Siena 70 Km
Firenze 150 Km
Roma 200 Km
Cortona
Cortona, Etruscan and Medieval city, is rich in cultural and historical beauties, a wide heritage which tourists appreciate and value in the holiday time. Events, historical and cultural attractions, wine and food tastings is what Cortona offers to its citizens and tourist who cross the Tuscan roads and the squares in every season of the year.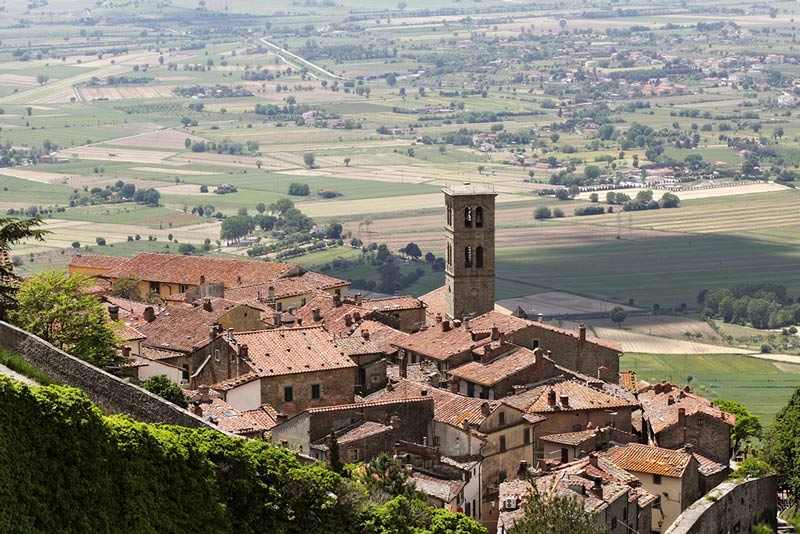 Cortona, Tuscany, is an historical center completely surrounded by medieval walls is the place the tourist is looking for: green hills and valleys, historical buildings and palaces, every view is worth to be photographed.
An encounter with Cortona is an encounter with art and history: the imposing medieval Palazzo Comunale in Piazza della Repubblica, Palazzo Casali where is today the MAEC (Museo dell'Accademia Etrusca e della Città di Cortona), the Teatro Signorelli, named after the famous painter Luca Signorelli, the Museo Diocesano maintaining today the works of painters of Cortona such as Beato Angelico, Lorenzetti e Berrettini.
Cortona is what you are looking for, in one of the most beautiful place of Tuscany.